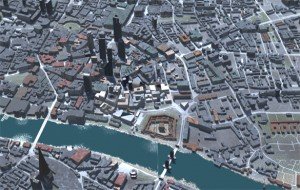 Torres Labs is a Games Development Studio, that can take care of all your games development outsourcing needs, bring your vision to life, producing a high quality game, for desktop, mobile or VR.
Our scope of services includes programming, 3D modeling, ringing, animation, UI, 2D art and illustration, illumination, level design, and more.
We develop your game vison. From Design to Development and Tests. We are Unity game experts, a seniors team fully capable of develop your game project. Talented and senior team based in Europe, with solid knowledge in game development.
Games Development
The development process involves many different knowledge areas, and we are able to develop games, serious games and applications for many business areas, starting from your game design document and requirements. We provide Games Design, Production and Development Services, using the latest games technology.
Get your Quote now!
The first step is to understand your needs, your game specification, your schedule and your budget. To speed-up the process use the form bellow, and we will get in touch with you to discuss your needs.