The game
UnlivedWar is a first person shooter, you play in a script generated maze. Each level the maze enemies and maze dificult is increased.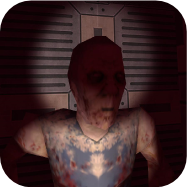 Background story
John Wipe, born in a pos-apocalypse society, where land was taken by Unlived creatures, and the human race is surviving on war and cargo ships at the ocean. The central operational government (COG), after a disasters military operation, decided to fight and clear small pieces of land, and recovery ground inch by inch. John is part of the human special forces (OPS), and goes on special stand alone missions.
As part of OPS, he receive objectives to clear from Unlived, getting resources on the way (Ammo, medicine, armor) launched from Navy Ships and Airplanes. Sometimes he find other OPS Soldiers, and engage in rescue operations.
As COG is trying to clear small areas, the fights occur in small maze-like areas, like Woods, Caves, Buildings, Labs, Old Cities Narrow Blocks, Slums, or inside Cargo and Navy Ships and Oils Platforms.
The Unlived are aggressive, and day can walk or run. They don't bite you. Instead they really attack with their bare hands. OPS Soldiers survive because they use special armor and helmets. They have normal 21st Century guns, like pistols, shotguns and assault rifles. There are also special sniper and heavy machine guns fights along the game.
John improve his OPS Rank, Combat Experience, and Equipment along the journey.